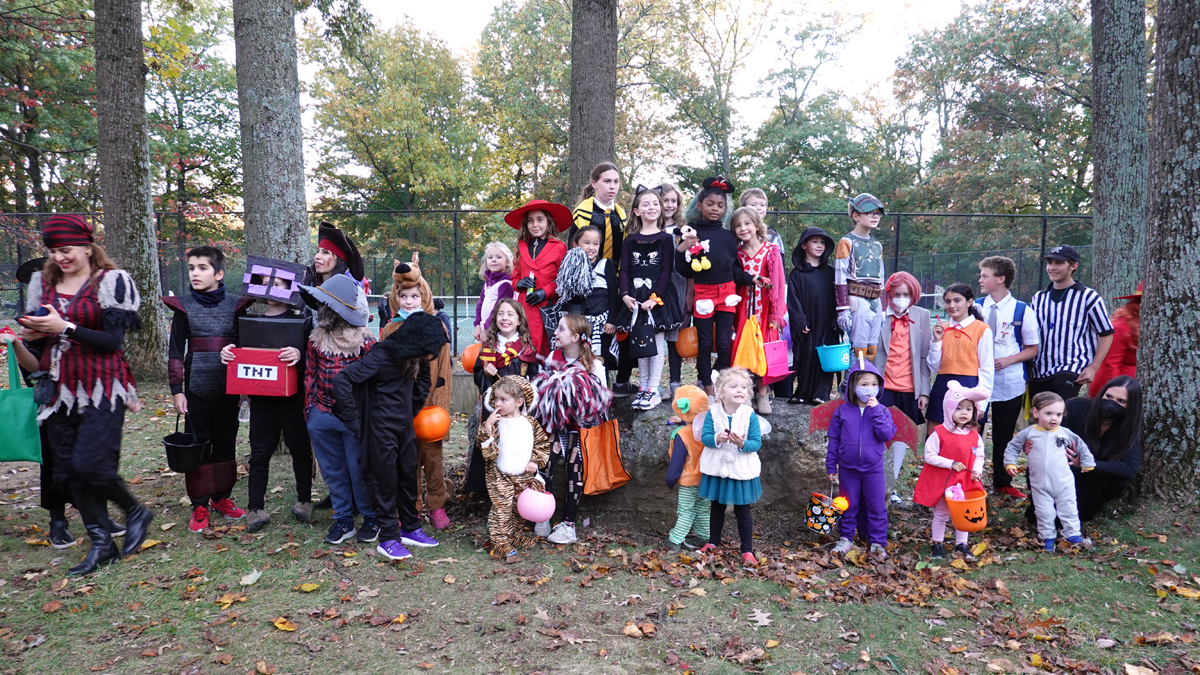 Once again New Mark's creatures and characters of all ages came out of the woods for the Halloween parade. COVID prevented the indoor potluck once again, but the weather was good for a walk.
The crowd of children converged near the clubhouse for the group photos before the parade began. Then they proceeded down New Mark Esplanade to hike up the path by the pool, and returned back to the clubhouse.
Thanks to Emily Myers for organizing the event, and to Gabe Myers for the photos.