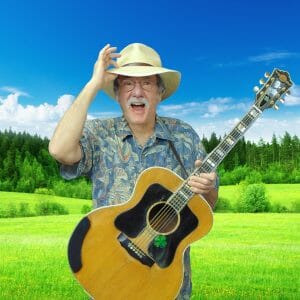 We will need the help of volunteers to make this Fourth of July celebration a smash hit for New Mark. Please SIGN UP HERE! 
The New Mark Commons Annual Fourth of July Celebration is shaping up to be another glorious, fun-filled day. You won't want to miss it, so come to the pool and jump in!
Besides the usual activities like raft rides for kids, a greased watermelon contest, and the annual egg toss, there will be lunch catered by the Bean Bag for hot dogs, burgers, grilled chicken and more (12-1:30 p.m.). So come hungry!
But that's not all! We'll have entertainment in the Clubhouse from 11-11:45 a.m.! Grammy-nominated recording artist Ray Owen will present "Hats Off to America," an award-winning show for kids of all ages that will take you on a musical American adventure tour. Ray has performed with such legendary entertainers as Arlo Guthrie, Garth Brooks and Willie Nelson. Check him out at www.rayowenmusic.com.
SCHEDULE: The day will begin with lap swimming (10-11 a.m.) After the entertainment (11-11:45 a.m.), there will be activities for children in the pool, such as raft rides. Basketball game at 3 p.m. on the court. Greased watermelon scramble at 4 p.m. And the day ends with the traditional egg toss at 5 p.m. in the Clubhouse parking lot. Pool closes at 6 p.m. so folks can eat dinner and get to the fireworks on time.
[gview file="https://newmarkcommons.org/wp-content/uploads/2019/06/July-4-Flyer-2019.pdf"]